Latest football news from Greenland

Bermuda - Greenland 1-0 (0-0) - Greenland men win Silver at Island Games 2013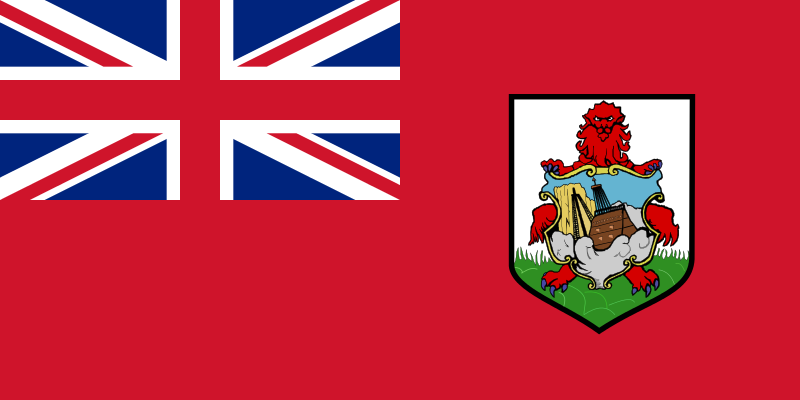 Amsterdam, 19 July 2013 - In front of thousands of Bermuda fans, Greenland lost the final against home side Bermuda with 0-1. A penalty at the end of the game gave Bermuda the 0-1 advantage (Drewonde Bascome in the 88th minute), which was obviously a bit frustrating to the Greenlanders. But in the end it was a good tournament, the difference in quality was a bit too big. Probably there will be more teams participating again in 2015 when the games will be held in Jersey.

Bermuda Ladies - Greenland Ladies 0-0 (5-4 after penalties) - Greenland Ladies win Silver
Amsterdam, 19 July 2013 - After 120 minutes of play neither team was able to score, so penalty kicks had to bring the decision between Gold and Silver. Greenland led with 3-2 after a ball on the bar from a Bermudan lady. But in the end the Bermudan goal keeper saved 2 Greenlandic penalties and this made Bermuda Island Games 2013 Champions.

Falklands - Greenland 0-9 - Greenland in the Island Games final 2013 !!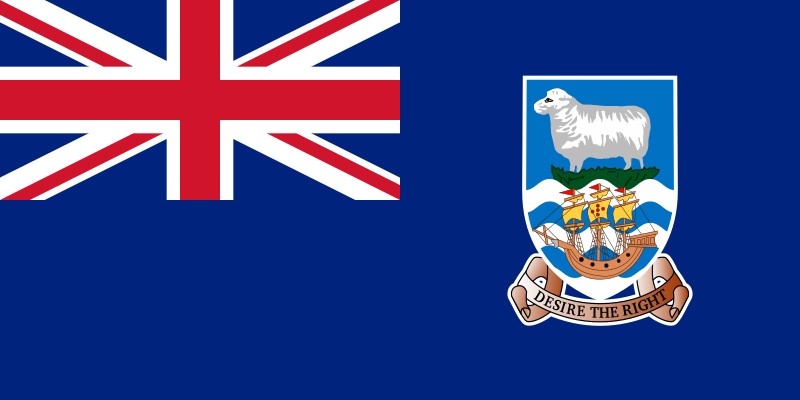 Amsterdam, 18 July 2013 - With a 9-0 win over the Falkland Islands Greenland earned a place in the Island Games 2013 final ! After 8 minutes Norsaq Lund Mathæussen had managed to put the ball twice behind the Falkland goalkeeper already. At half time the game was already over and done with, Greenland scored five, Falkland none. The final will be played against the group winner Bermuda. Greenland must take revanche in the final for the 3-0 loss in the opening game.

Hitra Ladies - Greenland Ladies 1-2 (0-2)
Amsterdam, 17 July 2013 - Greenland ladies won the rematch against Hitra with 2-1 against the ladies from Hitra. Greenland led by goals from Platou and Egede in the first half. In the 89th minute Lise Rovik brought the score back to 2-1. Greenland Ladies will play the group winner Bermuda on Thursday July 18th in the Final of the Island Games 2013.

Hitra Ladies - Greenland Ladies 1-4 (1-4)
Amsterdam, 16 July 2013 - Greenland ladies won with 4-1 against the ladies from Hitra. This score was already reached at half-time. Since there are only three women teams participating in these Island Games, there will follow Wednesday July 17th a rematch between the numbers 2 (Greenland) and 3 (Hitra) to decide who will play the group winner Bermuda on Thursday July 18th.

Froya - Greenland 0-12 (0-5)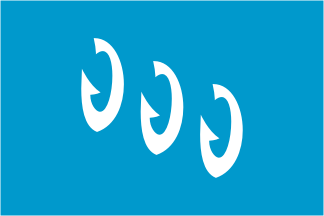 Amsterdam, 15 July 2013 - With Falkland loosing Bermuda, this 11-0 win made a route into the final very close. For many less fans Greenland played quite well and Froya didn't stand a chance. With 0-5 at half time the game was never really exciting. If the game against Falkland tomorrow will not end in a disaster Greenland will play Bermuda in the final of the 2013 Island Games.

Bermuda - Greenland 3-0 (1-0)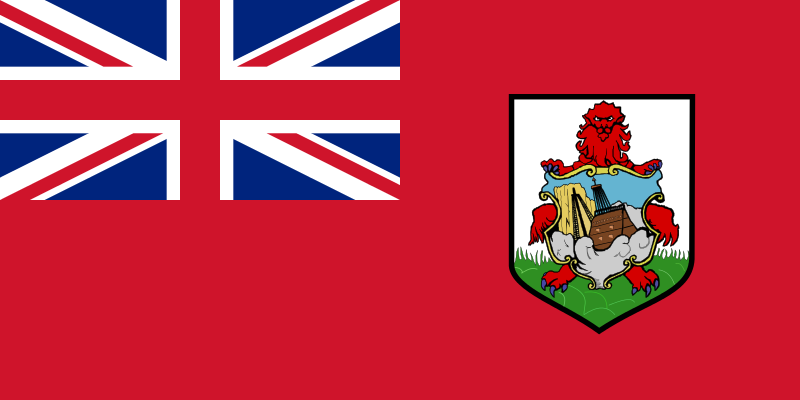 Amsterdam, 14 July 2013 - In front of thousands of Bermuda fans, Greenland lost the opening game against the home side Bermuda with 0-3. Greenland proved physicaly strong, but was technically just not as far yet as the Bermudans. Domico Coddington scored the opening goal. Bermuda kept on pushing towards a second goal, but the Greenland defense was quite well organised. Early in the second half there was almost the surprise equaliser, but the post bounced the ball back in to the game. Anton Russell scored from the penalty spot the 0-2, and Zeiko lewis put the 0-3 behind the Greenlandic goalkeeper.

Greenland Ladies - Bermuda Ladies 1-5
The ladies had also trouble playing the home side, in front of some 500 fans Bermuda beat the Greenlandic ladies with 5 goals to 1 (Laila Platou scored the only goal).

5th Pre-Island Games friendly: FC Svendborg - Greenland 0-3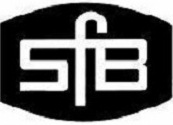 Amsterdam, 6 July 2013 - FC Svendborg - Greenland 3-0
In attendance of some 200 fans, 2nd Division side Svendborg didn't stand a chance against the Greenland national team. It must be said of course that for Svendborg it was their first game together after the Summer holidays, and for Greenland it was their last preparation game before heading to the Island Games, but still quite an impressing result achieved by the national team. Svendborg was not unexplored territory for one of the Greenlanders, Kaassannguaq Zeeb played between 2004 and 2011 for Svendborg. Norsaq Lund Mathæussen scored the 0-1 in the 24th minute. In the 49th minute Johan Bidstrup signed for the 0-2. In the 75th minute Greenland scored the 0-3 that came once again off the foot of Norsaq Lund Mathæussen.

4th Pre-Island Games friendly: Marstal/Rise- Greenland 1-3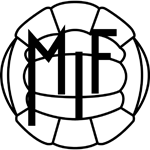 Amsterdam, 6 July 2013 - The drama from the early morning was evened out by the 1-3 victory that Greenland gaines at Ærø against local side Marstal/Rise. On the train from Odense to the harbour where the ferry was to be taken, the train got stuck. Greenland missed the ferry, and took the next one, two hours later. The ship was used as changeing room, and the players entered the pitch straight after arrival, where the match was delayed already for them. After a goal in teh 5th minute Greenland was 1-0 down at half-time. In the second half Greenland stroke back by goals from Norsaq Lund Mathaeussen (46th minute), Kaassaannguaq Zeeb (72th minute) and Frederik Funch (85th minute). Some 300 fans saw in the end the home team thus loose with 3 goals to 1. Greenland seems to perform better every game, who knows where this will end next week in Bermuda?


3rd Pre-Island Games friendly: Odense KFUM - Greenland 0-2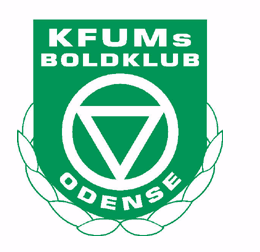 Amsterdam, 5 July 2013 - In the game against former topflight club KFUM Odense, Greenland showed that they are in great form. They won with 2-0 against the Serie 1 team. Minik Stephensen scored the 1-0 in the 23rd minute and good old Nakuanguaq Zeeb doubled this score towards the final 2-0 result in the 26th minute of the game. In the second half KFUM was stronger, but the Greenlandic defense showed what it is capable of. At the Danish side a Greenlander played against his own country, Paul Thomas Kuko. In Nuuk he used to played for B67. He confirmed Greenland played a fair game but need to practice a bit more together since it was clear that the players are not used to each other yet since they don't play together during the rest of the year. So with two more friendlies to go, that sounds promising towards the departure to Bermuda July 9th !

2nd Pre-Island Games friendly: Naesby BK - Greenland 2-2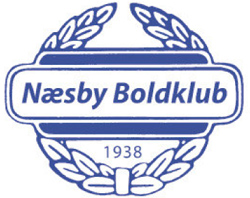 Amsterdam, 4 July 2013 - Having arrived only at 02:00am Wednesdaymorning, Greenland had that same afternoon already their first practice game in Denmark in their agenda. Considering that lack of sleep the team did considerably well against the Danish 2nd Division side of Naesby. A 2-2 draw is considered as a good result, the team played smart and good. Possibly some of the players were still half a sleep from the heavy night when NBK scored their first goal. 1-0 was the halftime score. In the second half Frederik Funch showed the Danish opponent what the Greenlanders are capable of and put his side 1-2 ahead. 9 Minutes before the end NBK did something back and put the final score at 2-2.

1st Pre-Island Games friendly: Nuuk XI - Greenland 3-2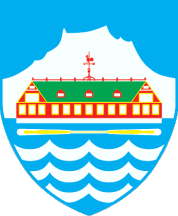 Amsterdam, 30 June 2013 - Greenland played yesterday June 29 a friendly game in Nuuk Stadium against a Nuuk XI. This was the very first game of the national team at the Nuuk home stadium since 1983, when Greenland met the Faroer Islands twice in the now defunct Greenland Cup. Nuuk XI performed quite well yesterday and won against the Greenland national team with 3-2. Especially the attacking needs some improvent. But, according to head Coach René Olsen, the game was a splendid learning oppertunity, and in next games in Denmark we will see if the lessons were clear to the Greenlandic players.

We've met before: Falklands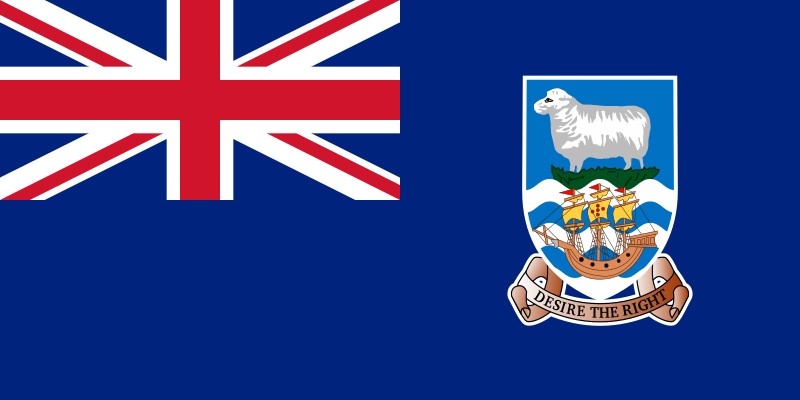 Amsterdam, 28 June 2013 - From this seasons Island Games opponents, only Falklands was present too on the last Island Games. Greenland and Falklands were not in the same group, nor did they meet in the final phase of the tournament. The team from the most southern Island of the IG Organisation finished 13th out of the 14 participants in the United Kingdom. Greenland faced Falklands only once before. Back in 2001, during the Isle of Man Island Games, Falklands were trahsed with 4-0 by the Greenlandic side.

We've met before: Froya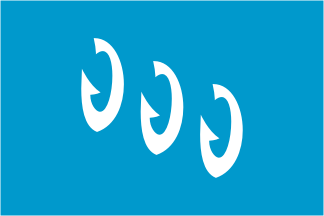 Amsterdam, 24 June 2013 - As Bermuda, Froya didn't take part in the 2011 Island Games Football Tournament. Greenland and Frøya met on two previous occasions, Frøya both winning 2-1. In 1997, at the Jersey Games, Greenland and Frøya faced each other for the first time. The second encounter was just two years later in 1999 when Greenland lost 2-1 again at the Island Games in Gotland.

We've (never) met before: Bermuda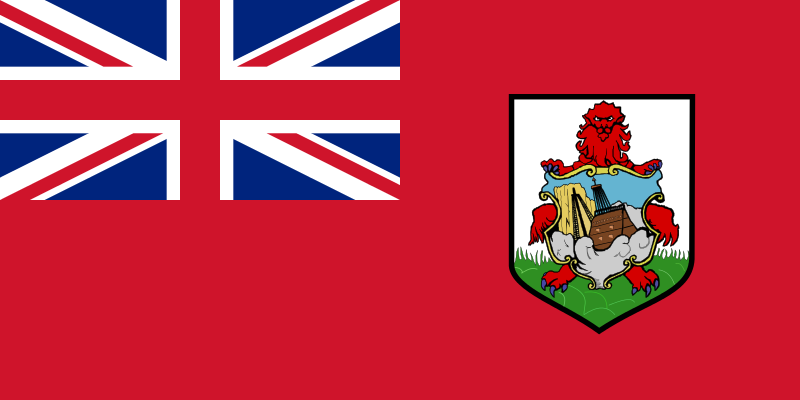 Amsterdam, 20 June 2013 - From this seasons Island Games opponents, only Falklands was present too on the last Island Games. Greenland and Falklands were not in the same group, nor did they meet in the final phase of the tournament. The team from the most southern Island of the IG Organisation finished 13th out of the 14 participants in the United Kingdom. Greenland faced Falklands only once before. Back in 2001, during the Isle of Man Island Games, Falklands were trahsed with 4-0 by the Greenlandic side.

Island Games 2013 Fixtures of the Greenland men & lady teams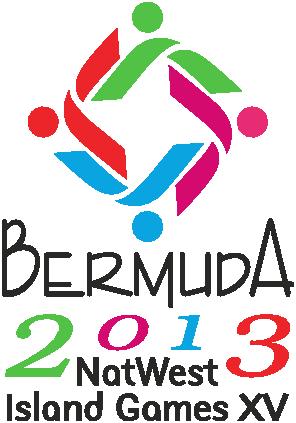 Amsterdam, 13 June 2013 - the organising committee of the Island Games in Bermuda has published the fixtures of the coming Island Games. Since there are fewer participants then other editions, there will be only one group with teams for the ladies, as well as the men. In the Ladies group there are Bermuda and Hitra competing with the Greenlandic ladies. The men will face home team Bermuda, Froya and the Falklands.

Men fixtures
14/7 Bermuda - Greenland 20:00 (NSC)
15/7 Greenland - Froya 20:00 (BAA)
17/7 Falklands - Greenland 18:00 (NSC)
18/7 final + 3rd place game 20:00 & 18:00
Women fixtures
14/7 Bermuda - Greenland 18:00 (NSC)
16/7 Hitra - Greenland 18:00 (NSC)
17/7 nrs 2 vs 3 20:00 (BAA)
18/7 nrs 1 vs winner 2 vs 3 18:00 (NSC)
venues: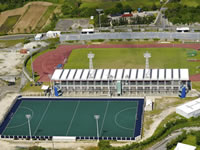 NSC = National Sports Center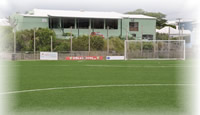 BAA = Bermuda Athletics Association

Island Games 2013 : 5 weeks and 5 friendly fixtures to go


Amsterdam June 3rd 2013 - We are some 5 weeks prior to departure to Bermuda now. The Greenland football team will travel from Kopenhagen to Bermuda at July 29th. Before this departure some friendly fixtures have been arranged :
29 June 2013 Nuuk XI - Greenland
4 July 2013 18:00 OB XI - Greenland
5 July 2013 18:00 KFUM - Greenland
6 July 2013 18:00 OB XI - Greenland
8 July 2013 18:00 Svendborg - Greenland

Island Games 2013 Bermuda squads anounced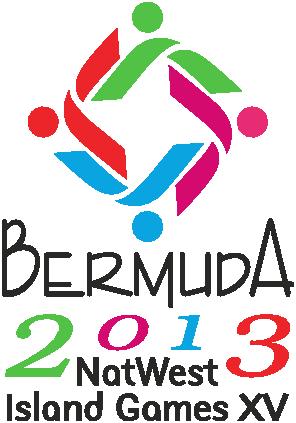 Amsterdam, 18 April 2013, Head Coach Rene Olsen has announced the squad he will take to the 2013 Island Games tournament in the island of Bermuda. In contrary to the many teams that participated in the 2011 in Bermuda only four men teams . The organisation will anounce in the last week of April the fixtures. The ladies are already assured of a medal since only three ladies teams have subscribed to the Bermuda games.

The Men squad will consist of the following players :
1 John Kreutzmann – B-67
2 Loke Svane - B-67
3 Kaali L. Mathæussen - N-48
4 Mike Petersen - B-67
5 Nukannguaq Zeeb - G-44
6 Aputsiaq Birch – B-67
7 Niisinnguaq Geisler – Kugsak-45
8 John Eldevig - B-67
9 Anders H. Petersen – B-67
10 Palu Petersen – T-41
11 Aqissiaq Ludvigsen – Aarhus Fremad
12 Minik Stephensen – Ek'aluk-54
13 John-L. Broberg – G-44
14 Kaassannguaq Zeeb - FC Malamuk
15 Maasi Maqe – B-67
16 Frederik Funch – B-67
17 Markus Jensen – N-48
18 Norsaq Mathæussen – B-67
19 Daniel Knudsen - DK
20 Johan Bidstrup G-44/B-67/DK
21 Pavia Mølgård - SAK
22 Sakiu Lundblad – N-48
23 Kasper Thorleifsen – N-48
24 Lars Niels Berthelsen – B-67
25 Malik Kleist – Ek'aluk-54

The Greenland Ladies team will contain the following players :
1. Rasmine Berthelsen, B-67
2. Tobiassine Abelsen, NÛK
3. Mannguaq Kristiansen, I-69
4. Bebiane V. Johnsen, I-69
5. Lisa Petersen, NÛK
6. Najaaraq Lyberth, NÛK
7. Anna Karina Inuusuttoq, KB-84
8. Berthe Ugpernángitsok, B-67
9. Manumina Reimer, I-69
10. Karo Dahl, Disko 76
11. Laila Platou, NÛK
12. Najaaraq Mørch, NÛK
13. Lisa Lind Jensen, I-69
14. Karen Louise Vetterlain, UB-83
15. Paneeraq Fleischer, I-69
16. Arnaq Borup Egede, NÛK
17. Karoline Malakiassen, I-69
18. Pilunnguaq Chemnitz, I-69

GM 2013 to be played in Qaqartoq between August 10th and August 18th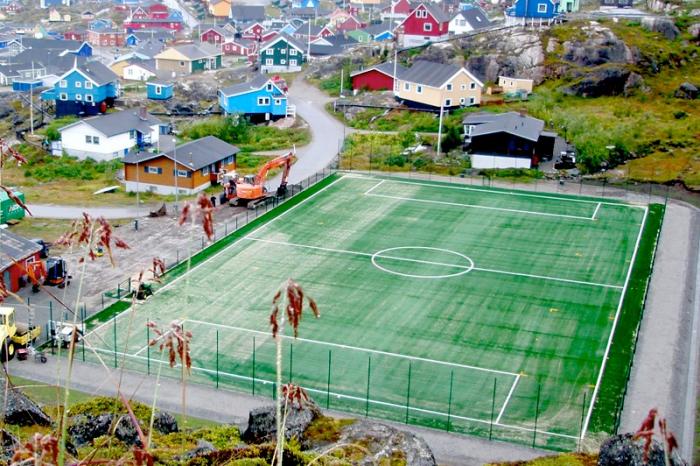 Amsterdam, 1 February 2013, Qaqartoq will host the 2013 GM, the finals of the national Greenlandic Championship. The tournament will be held with eight teams in week 33.
The GM Women will be held the week before in Qeqertasuaq, with in the same week the GM Youth to be held in Maniitsoq.





Older news you can find back here in the newsarchive (back to 2010)

Newsitems plus photos are mainly based upon news from Greenlandic newspapers Sermitsiaq and AG