Nuuk Stadion

Untill recently there was said that there was only one stadium in Greenland, in the capital of Nuuk. In 2009, however, a new stadium has been constructed in Qaqartoq, and new stadiums are expected to be build with artificial turf in Ilulissat and Nuuk. Stands in Greenland are usually not needed since the rocks on the side of the fields provide plenty of seating, as you will see on the pictures below.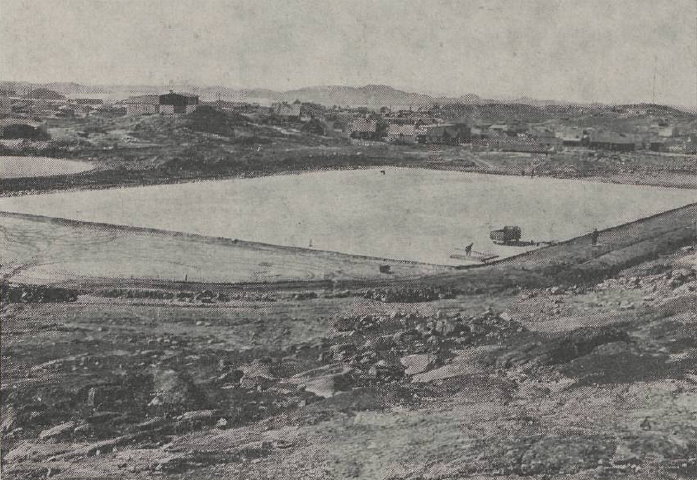 Construction of the first 'Stadium' in 1964, Nuuk (Photo AG August 27th 1964)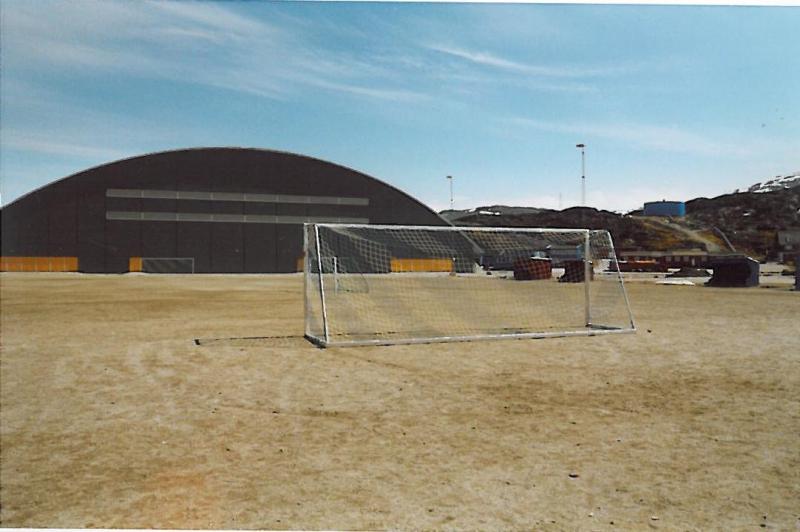 View from the 'Rock stand' during my visit in 2005 Nuuk (Photo private collection)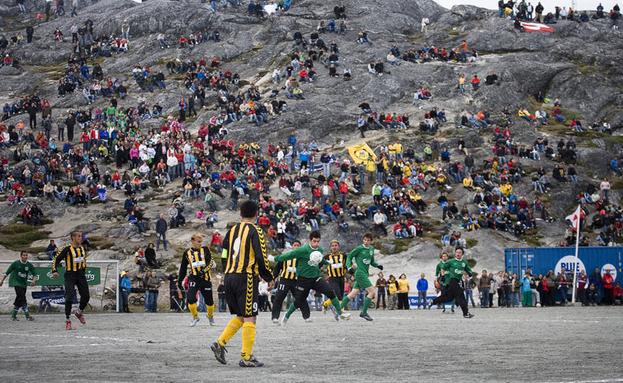 Fans at the GM2007 final, Nuuk (Photo Ultik Bang, www.bang.gl)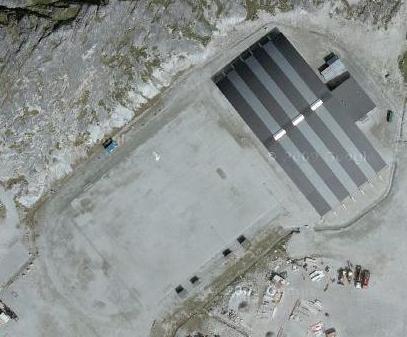 (Photo Google Maps)
The grey building in the picture above, is not a stand, but a large sportshall, where mainly handball and volleyball are played. You can see the side of it in the 2005 picture. Neighbouring the dug outs there are also some seats for fans, but they are hardly visible.

It is said that there is no single stadium in Greenland with grass, all stadiums are covered with dirt and turf. Although I visited myself the stadium in Narsaq and found a brilliant green pitch over there ! (but sadly I didn't take a picture there)


Fodboldsbane Qaqartoq

At September 19th 2009 a new stadium was inaugurated in Qaqartoq (former Julianehab), Fodboldsbane Qaqartoq. This stadium was built with a 400,000US$ grant of FIFA, and contains an artificial turf pitch. The opening match was one between K-1933 Qaqartoq and E-54 Nanortalik.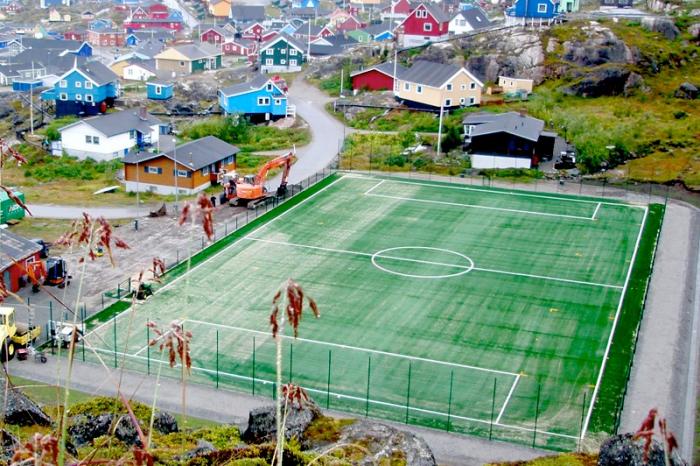 Fodboldsbane Qaqartoq in the final phase of its construction (photo AG)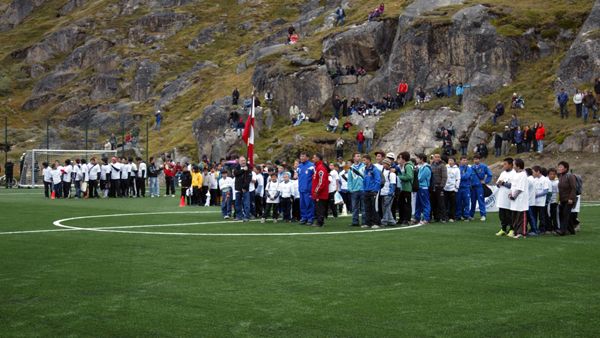 Fodboldsbane Qaqartoq during the opening at September 19th 2009 (photo AG)